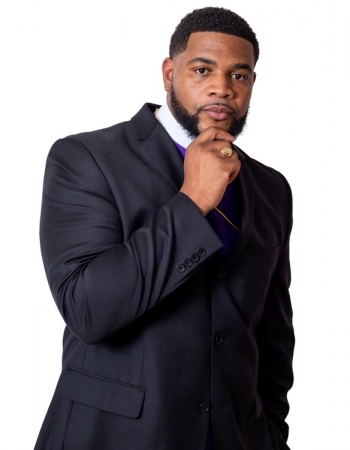 An Anointed Preacher, Teacher, Entrepreneur, Songwriter, and Playwright, Bishop Wayne N. Bullock serves as Senior Pastor of Guiding Star, UHC, where he has led in the pastorate for over 15 years.
He is a graduate of Kean University with two Bachelor of Arts degrees: one in Criminal Justice and the other in Sociology. He also earned a Master of Divinity from the Northwestern Theological Seminary and a Master's degree in Educational Leadership. Professionally, he is a School Administrator in the Union County School System.
Bishop Bullock has served as North NJ sub-district President, South New Jersey District Elder, and currently serves as the Vice President of the Northern District. He truly has a heart to serve the people of God.
In addition to his many contributions to the body of Christ, Bishop Wayne Bullock is an inspirational Playwright. He has traveled much of the East Coast of the U.S. preaching the Word of God and touring his Gospel Stage Plays "You're Not the Only One," "Yet Will I Trust Him," and "The HOUR." In 2018, he premiered his fourth production "Anything but Goodbye;" a musical to aid in the prevention of teen suicide. Through the years, he has worked with many leading gospel artists, including Tonex, Tye Tribbett, Marvin Sapp, Israel Houghton, and more!
For 20 years, he has been married to the love of his life, Kendra. Wayne and Kendra are blessed with 3 beautiful children: Kayla, Kaitlyn, and Wayne Jr. Bishop Bullock believes in the divine order of God, Family, Church and Ministry! His unyielding faith in God and determination to inspire others continuously captivates the hearts of many through his God-given gifts and works.
For speaking requests, please email:adminoffice@gsuhc.org